Miley Devine
is an adorable petite Cavapoo born 10/25/08 in Troy, MO. She joined Shawn and Tracy's family as a Christmas gift for their (then) 3-year-old daughter, Riley. Miley started her duties at QC soon after her arrival to Salem, NH and has paved the way for the rest of the dog crew. Since she put in a lot of time at QC, she is now a part-time employee.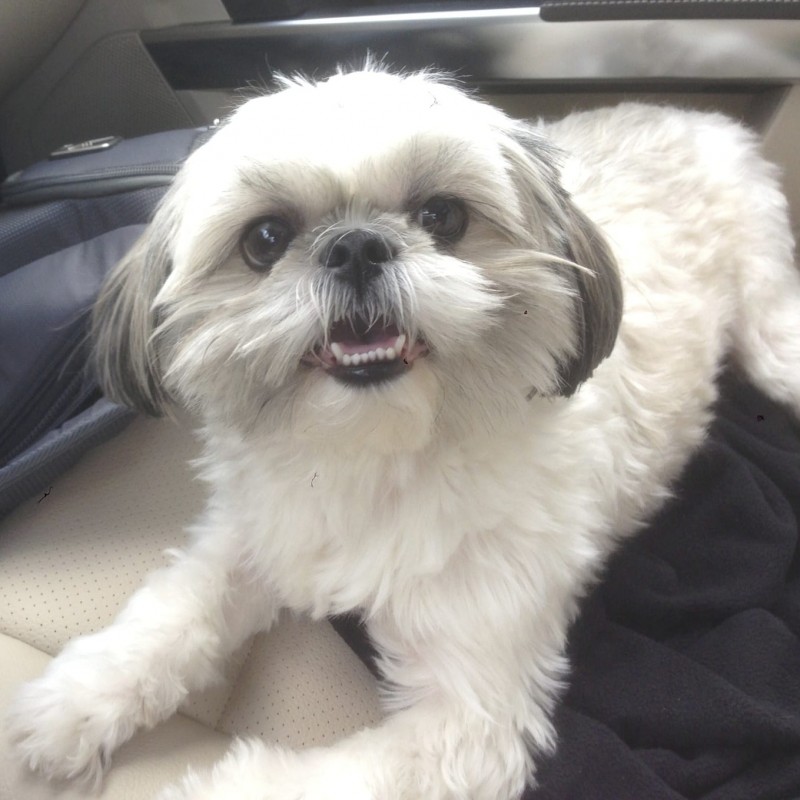 Sammy Devine
is a feisty little Shih Tzu born 4/21/09 in Fort Lauderdale, FL. She was originally the pup to founder Bill Devine. However, due to Bill's health issues, Shawn and Tracy took responsibility for Sammy and made her a part of their family. She too has put in a lot of time at QC over the years and is now a part-time employee.
Ally Devine
is a sweet Cocker Spaniel born 2/20/11 in Winnsboro, TX. Her owners are also Shawn and Tracy Devine. Ally, also a part-time employee, is a complete shadow. She likes to be involved in your every movement.
Arty Devine
named after QC Precision Machining founder Arthur (Bill) Devine is Shawn and Tracy's fourth addition to their pack. Arty is a Cavachon born 7/16/13 in Kent, OH. Arty is the happiest little guy and really loves to play with his siblings and his QC friends. Arthur, being a part-time employee at QC, really melts the hearts of anyone he encounters.
Harry & Larry Devine
are twin Labradoodles born 11/6/17 in Londonderry, NH. These two boys complete the Devine pack. They are full time QC employees and love every minute of it. They love to see their friends and are also part of the QC security team.
Lacy Downer
is by far the sweetest and most loyal Golden Labradoodle you will meet. She was born 11/11/11 in Chelmsford, MA. Her owner is Quality Manager, Tod Downer. Lacy has the honor of being QC's longest full time 4 legged employee and she loves to play frisbee. This girl really puts a smile on everyone's face.
Lucky Arsenault
is a Samoyed pup born 10/15/16 in Mashpee, MA. His owner is the Engineering Manager, Kyle Arsenault. Lucky is QC's fluffiest pup and such a happy guy. Lucky is a full time employee, loves his peanut butter, the outdoors, and making friends with all delivery drivers. Lucky also is the head of our external security team at QC.
Dallas Lucier
is a handsome Chocolate Lab born 6/17/18 in Narvon, PA. This Amish boy is the grandson to Cleaner/Shipper, RaeJean Dube. Dallas is a full time employee, super friendly, and really loves to see all his friends every day at work. He too loves peanut butter, the outdoors, and helping his buddy Lucky secure the external property.
Dierks Downer
is a fun loving Fox Red Lab born 8/10/18 in Millmont, PA. Yet another Amish boy added to the QC 4 legged pack. Dierks is named after Country Singer Dierks Bentley and the second pup to Tod Downer. Dierks is a full time employee and is a super happy go lucky dog. He always has a smile on his face and his tail never stops wagging. He loves to play with the ball and with his friends.